Dr Carlisle George - invited participant at the Global Cyberspace Cooperation Summit V, December, 3-5, 2014 (Berlin, Germany)

December 2014
Dr Carlisle George, Associate Professor (Regulation of Information and Communication Technologies) and Convenor of the ALERT research group was an invited participant at the Global Cyberspace Cooperation Summit V in Berlin, December, 3-5, 2014, hosted by the EastWest Institute and the German Foreign Office.


In the course of the invitation-only summit, over 250 experts from 39 countries from government, business, academia and civil society came together to work on urgent issues affecting international cyberspace cooperation today.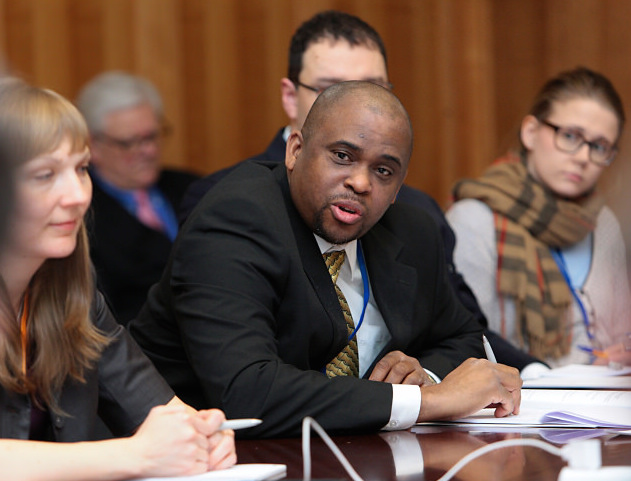 Dr. George participating in a breakthrough group discussion


The annual EastWest Institutes's cyber summits provide a crucial forum for building international, private-public action to foster international cooperation in cyberspace. Breakthrough groups, aligned with the initiative's objectives of economic and political development, digital security and stability, and sound governance and management, carry forward the program.