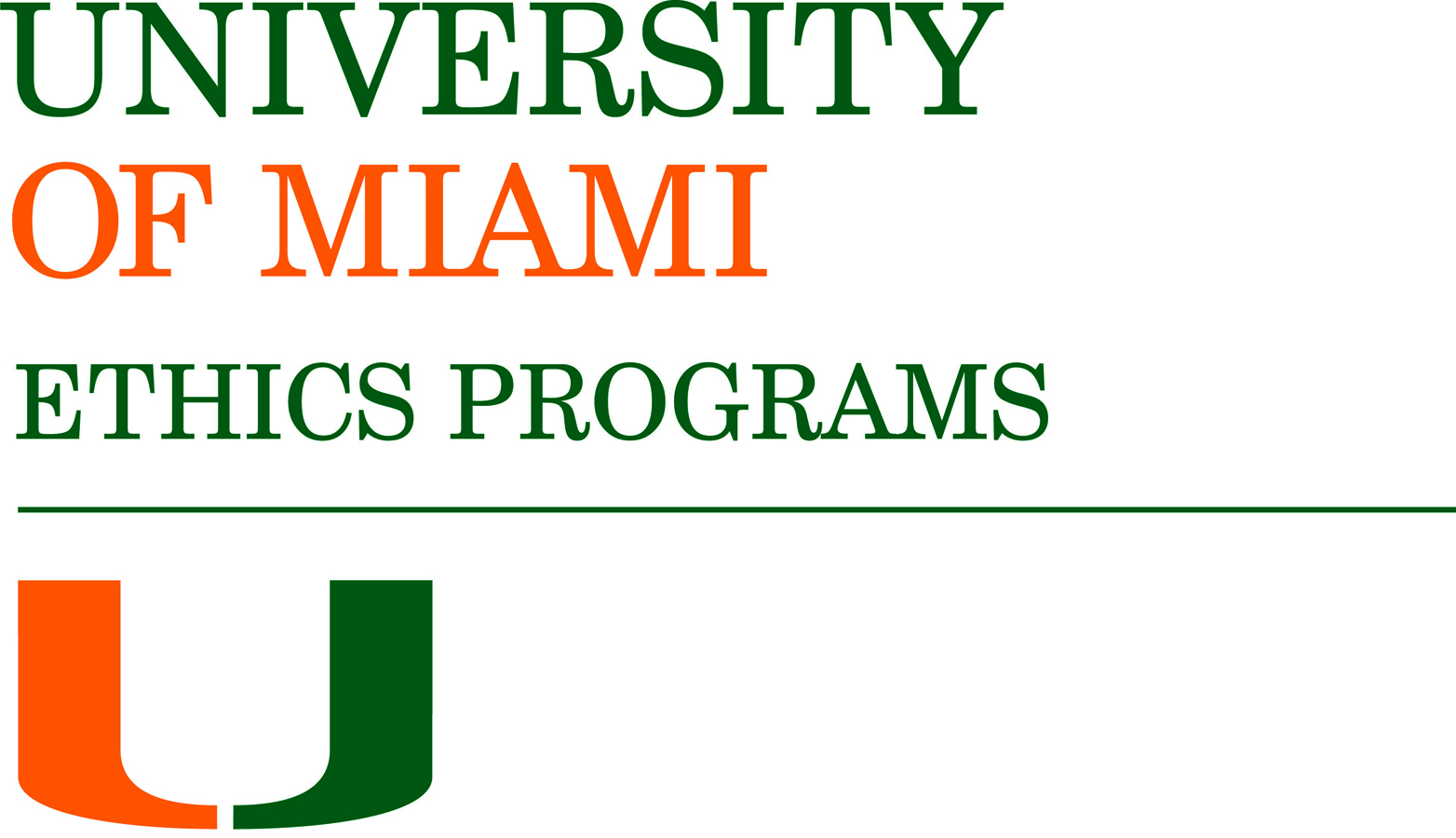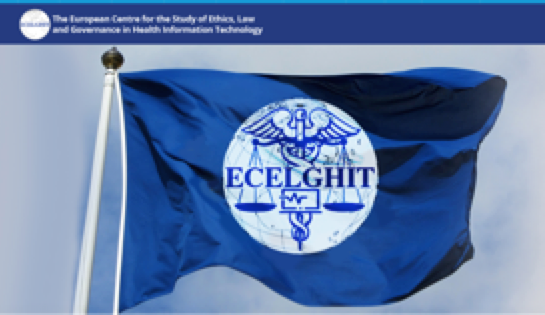 2018 Workshop Proceedings
(free download)

BOOKS

Goodman(2016)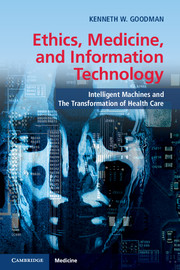 Rosenmoller et al (2014)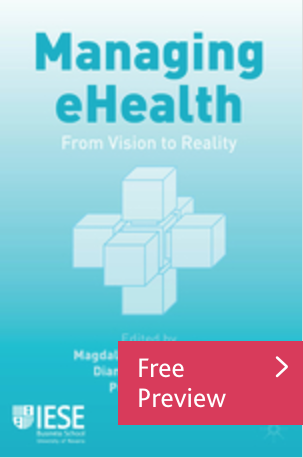 George et al., (2013)
eHealth Workshop - 8th - 9th March 2018

Developments in ICT and Healthcare - Legal, Ethical & Social Aspects

Thursday 8th & Friday 9th March 2018
Middlesex University, London

---
You are invited to participate in a 1.5 day workshop on "Developments in ICT and Healthcare - Legal, Ethical and Social Aspects" jointly organised by Middlesex University (UK), The University of Miami (USA), The Castlegate Consultancy (UK) and The European Centre for Ethics, Law and Governance in Health Information Technology (ECELGHIT).


The workshop will be held on Thursday 8th & Friday 9th

March

2018 at Middlesex University, (Town Hall, Committee Room 3), Hendon campus, London, United Kingdom (see travel information below).


Welcome

:

Prof Tim Blackman

, Vice Chancellor, Middlesex University.

Keynotes include:

Prof Kenneth Goodman, Professor of Medicine at The University of Miami (USA), past chair of the Ethics Committee of the American Medical Informatics Association and Director of his institution's WHO Collaborating Centre in Ethics and Health Policy.
Big (Health) Data, Artificial Intelligence and Black Box Algorithms: Time for Global Standards.

Dr Joana Namorado, Medical Doctor, Senior Policy Officer, Directorate-General for Research & Innovation, E1 – Ethics, European Commission, Brussels/Belgium. IT, Health, ethical use of Public Health data in context of Universal Health Coverage. (TBC)

Prof Harold Thimbleby, Professor of Computer Science at Swansea University, Wales. Honorary Fellow of the Royal College of Physicians and Fellow of the Royal College of Physicians of Edinburgh.

Error is More Complex Than Ethics, and Widespread Confusion Leads to

Preventable Deaths in Healthcare

Speakers include:

Ms Celia Boyer, Executive Director, Health on the Net (HON) Foundation, Geneva, Switzerland. The Certification of Apps and other Connected Objects.


Dr Malcolm Fisk, Senior Research Fellow, De Montfort University, Centre for Computing and Social Responsibility. Director, Telehealth Quality Group EEIG. ICT and Healthcare: The Challenge for Social Theory.

Dr Carlisle George, Associate Professor and Barrister, Middlesex University. The GDPR - Some Important Implications for the Healthcare Sector.


Mrs Sukhvinder Hara, Senior Lecturer (Middlesex University) and ANEC committee member of the European Commission's Digital Society for Blockchain and Digital Ledger Technologies Standardisation Group -2017. Understanding Blockchain Technology and Applications in the Healthcare Domain.


Dr Emyr Wyn Jones, DM FRCP,

SCR Clinical Lead - NHS Digital

,

Update on progress with the National Summary Care Records Programme in England.



Mr Farad Jusob, PhD Student (ADIMEP Research Project, Middlesex University). mHealth and the Management of Chronic Diseases: The Rationale for Developing a Suitable Privacy Framework.

Prof Dipak Kalra, Professor of Health Informatics at University College London. President of the European Institute for Health Records and of the European Institute for Innovation through Health Data. How Can We Assure the Trustworthiness of Federated Big Health Data Ecosystems?

Dr Ioannis Komnios, Project Coordinator for the KONFIDO Project: Secure and Trusted Paradigm for Interoperable eHealth Services; a H2020 project coping with digital security of health related data on a systemic level.

Cross-border exchange of eHealth data in the

EU




Dr Federica Lucivero, Senior Researcher in Ethics and Data, The Ethox Centre, Nuffield Department of Population Health, University of Oxford. Promoting Health Apps or Assessing Their Quality? A Reflection on Practical and Normative Challenges in Current Attempts to Govern mHealth.

Dr Glenford Mapp, Associate Professor (Middlesex University). Building an Advanced Medical Platform: Benefits and Possible Threats for Data Storage Management

Dr Usman Wajid, Senior Researcher at Information Catalyst. CrowdHEALTH: Aggregating and Analysing Big Health Data for Policy Making.

Ms Diane Whitehouse, Director at The Castlegate Consultancy, Principal eHealth Policy Analyst at the European Health Telematics Association, and Chair – ICT & Society (IFIP TC9). SCIROCCO - Directions in Integrating Care: 12 Dimensions for Scaling-up.

Ms Nattaruedee Vitanwattana, PhD Student (ADIMEP Research Project, Middlesex University). Proposing a Novel Comprehensive Information Security Framework for mHealth.



Costs

The workshop is free for all attendees, but you are expected to fund your own transportation, accommodation and workshop dinner costs. You will need to confirm your attendance via the confirmation form.




Schedule
Day 1: Thursday 8th March 2018 - 12:30pm - 5pm
Day 2: Friday 9th March 2018 - 09:30am - 4pm



Theme of the workshop



The workshop will primarily focus on legal, ethical and social aspects of new and emerging technologies in healthcare as well as developments regarding regulatory and ethical frameworks including:



The new General Data Protection Regulation and the implications for the use of ICT in Healthcare or other regulatory developments.

Use of new technologies in healthcare (e.g. blockchain, cloud storage).

Wider access to (personal) health data (e.g., in terms of personalised health; population health).

Mobile Health Apps – development of guidelines and regulatory framework.

Intelligent environments to assist in the provision of healthcare services.

Threats to healthcare IT infrastructure (e.g., cyber security, network security).

Brexit and its possible implications for cross-border collaboration in eHealth, mHealth, Telemedicine, Telecare and Telehealth, and social care.




The workshop will also consider wider legal, ethical and social issues related to ICT use in healthcare including:



| | |
| --- | --- |
| - Bioinformatics, biorepositories | - Internet and the World Wide Web |
| - Decision support systems & prognostic scoring systems | - Liability |
| - Disability and health informatics | - Mobile health |
| - Data security & integrity | - Patients' rights |
| - Electronic health records | - Personal health records |
| - Electronic prescribing | - Public health informatics & policy |
| - Government regulation of health informatics tools | - Privacy, confidentiality, data protection |
| - Health data (big data, security, secondary use, integrity) | - Remote presence healthcare & medical homes |
| - Health disparities, digital divides | - Responsible Conduct of Research (RCR) |
| - Informed consent | - Robots and digital/virtual companions |
| - Interoperability (technical, semantic, organizational, legal) | - Social networking |
| - International issues, incl. harmonization, best practices | - Software engineering & writing. |


Format

As with our previous workshops, the format will include invited speakers/experts, working sessions, panels and presentations.





Call for presentations
We would like to invite participants interested in giving a 15 min presentation to submit a 1-2-page summary/position paper, giving an outline of their presentation and its relevance to the theme of the workshop. Please email your submissions before 13th December 2017 to: diane.whitehouse[at]thecastlegateconsultancy.com.


Short 1-2 page position papers (maximum of 1,000 words) should relate particularly to research being undertaken and applications being developed or more specifically deployed in a variety of jurisdictions: e.g., in the United Kingdom, European Member States, Canada or the United States of America. Use The Cambridge Quarterly of Healthcare Ethics format for your paper.

It is anticipated that the most interesting and striking papers will be selected for development into full papers for The Cambridge Quarterly of Healthcare Ethics new section on bioethics and health information technology




Deadlines

Submission of position paper: Wednedsay 17 January 2018

Notification of acceptance of position paper: Wednesday 31st January 2018.

Confirm attendance: Wednesday 7th February 2018 (confirmation form).


Programme
A workshop programme will be published by the end of January 2018 (after acceptance of position papers).


Hotels in Hendon Click

here

for a list of suitable hotels in Hendon, close to Middlesex University. We suggest staying at

Hendon Hall

subject to your budget.



Workshop Organisers/Committee

Dr. Carlisle George -

Associate Professor, Middlesex University, Barrister.
Ms. Diane Whitehouse -

eHealth Consultant

(The Castlegate Consultancy), Chair - IFIP Technical Committee 9 and IFIP WG9.2
Prof Kenneth Goodman - Professor, University of Miami, USA.
Dr. Penny Duquenoy -

Associate Professor, Middlesex University, Chair - BCS ICT Ethics Specialist Group.


____________________________________________________________________________

TRAVEL INFORMATION

Middlesex University Hendon campus in north London is located ten minutes from the Northern Line (Hendon Central) and Thameslink rail line (Hendon Station), either of which takes you to Middlesex from central London in under 30 minutes.

Hendon Town Hall is right next door to the Hendon campus of Middlesex University. It is ten minutes' walk away from Hendon Central, an
underground railway station on the Northern Line. Click here for information on getting to Hendon Town Hall

Click here to view the location of the university via google maps.