2018 Call for Papers
8

th International Workshop on Intelligent Environments
Supporting Healthcare and Well-being (WISHWell'18)
Rome, Italy – [25th or 26th of June, 2018]
Background and Goals: The workshop will bring together researchers from both industry and academia from the various disciplines to contribute to this new edition of the International Workshop on Intelligent Environments Supporting Healthcare and Well-Being. This event previously joined forces with the International Workshop "PervaSense – Situation recognition and medical data analysis in Pervasive Health environments" and the workshop on "Smart Healthcare and Healing Environments". Healthcare environments (within the hospital and the home) are extremely complex and challenging to manage from an IT and IS perspective, as they are required to cope with an assortment of patient conditions under various circumstances with a number of resource constraints. Pervasive healthcare technologies seek to respond to a variety of these pressures by integrating them within existing healthcare services. It is essential that intelligent pervasive healthcare solutions are developed and correctly integrated to assist health care professionals in delivering high levels of patient care. It is equally important that these pervasive solutions are used to empower patients and relatives for self-care and management of their health to provide seamless access for health care services.
Areas of interest: include, but are not limited to, the following:
Ambient assisted living
Mobile health monitoring
Health enabling technologies
Next generation telehealth/telecare
Systems to encourage healthy lifestyles
Case Studies
Wearable sensor systems
Health monitoring from the home and work
Support for independent living
Support for rehabilitation
Environments supporting carers
Decision Support Systems (DSS)
Data management architectures
Body area networks
Ambient Intelligence applied to health and social care
This event will build up on the topics discussed during the previous successful editions: in Barcelona during IE'09, Kuala Lumpur during IE'10, Nottingham during IE'11, and Guanajuato during IE'12, and on the previous editions of PervaSense during PervasiveHealth in London 2009, Munich 2010, Dublin 2011, and San Diego 2012. The first unified event was a very successful workshop co-located with AmI'13 in Dublin (Ireland) and then co-located with AmI'14 in Eindhoven, and the 2016 edition was held in London as part of IE'16.
Publications: All papers accepted will be published in the proceedings of the event which will be an Open Access volume in the Book Series on Ambient Intelligence and Smart En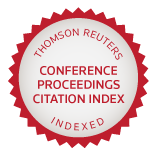 vironments: http://www.iospress.nl/loadtop/load.php?isbn=aise
As of 2013 the Workshops Proceedings published by this Book Series are indexed in the Conference Proceedings Citation Index by Thomson Reuters (CPSI-S). Previous editions were indexed by Scopus.
The maximum length for papers submitted to this workshop is 10 pages.
Formatting files to be used for papers submitted to our workshop:
http://www.iospress.nl/service/authors/latex-and-word-tools-for-book-authors/
Deadline for submission:
Paper submission Deadline: 10 March 2018
Notification of acceptance Deadline: 10 April 2018
Camera-ready version Deadline: 15 April 2018
Workshop Date: 25 or 26 June 2018
Submission Webpage: https://easychair.org/conferences/?conf=wishwell2018
Attendance: The workshop is open to all members of the AmI community. If restrictions in the number of participants apply due to room size preference will be given to participants who have an accepted paper and the rest of the participants will be selected according to background and order of registration.
Invited Speakers: as in previous editions distinguished keynote speakers will be invited to the event.