2019 Keynote
We are pleased to announce our invited keynote:
"Reshaping Healthcare Disaster Resilience
through innovative use of Intelligent Environment"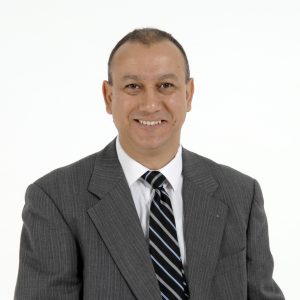 About the Keynote Speaker: Dr Nebil Achour is a Senior Lecturer in Healthcare Management at the Faculty of Health, Education, Medicine and Social Care, Anglia Ruskin University (UK). He has 18 years research experience in disaster mitigation with particular focus on healthcare. He made more than 50 publications and was awarded the Best Paper Award during the CIB World Congress 2010, and the Highly Commended Paper in the 2015 and 2016 Emerald Literati Network Awards for Excellence. He is WHO Advisor, has contributed to the revision of the global WHO Hospital Safety Index tool, and is actively involved in national and international research and consultancy activities. He is External Examiner in 7 universities has been delivered keynote speeches to numerous international events and was Co-Chair of the International Scientific Committee of the CIB World Building Congress 2016 (WBC16).
Nebil is currently Director of the MSc Healthcare Management and served as Research Associate and Research Coordinator of the £11 million Health and Care Research and Innovation Research Centre at Loughborough University (UK).
Dr Achour was graduated from Ecole Supérieure des Sciences et Techniques de Tunis (Tunisia) in Civil Engineering before gaining his MSc and PhD from Kanazawa University (Japan) where he investigated response of hospital lifeline systems following seismic activities and developed an approach to assess hospital's fragilities.