Support for Independent Living – Experiences on the Development and Evaluation of AAL
Abstract: The issues for the contribution are "elderly and handicapped people, their needs and demands concerning ICTs and the impact on independent living", "conditions for an adequate design for products for elderly and handicapped ", "housing concepts for elderly and handicapped", "smart home for elderly people". Reporting the highlights of longstanding experiences in evaluation research, especially in monitoring pilot projects and programmes, with a focus on AAL technology and services supporting everyday life will be the topic.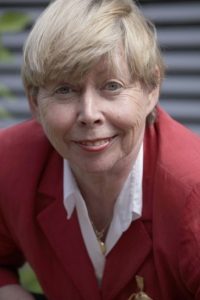 Presenter: Dr. Eva Schulze, Director of BIS – Berlin Institute for Social Research, Guestprofessor for "Aging and Gender" at the Center Aging and Society at the University of Vechta (Germany), Research Fellow at Yale (USA), Research Fellow at the Institute of Future Research, Berlin; Director of the Research Unit "Family, Technology and Gender", Berlin; Research Fellow at the University of Technology, Berlin.  She has carried out more than 40 projects on ICT / AAL for old or/and handicapped people.